This Black Power-Fist-Raising NFL Team Just Made It 31 Losses In 33 Games!
Two Sundays ago, members of the Cleveland Browns took the league-wide protesting/ disrespecting of our country, our President and our troops to an unprecedented level by giving a "black power salute" during the playing of the National Anthem during their home game against the previously winless Cincinnati Bengals. The Browns ended up losing that game, 31-7.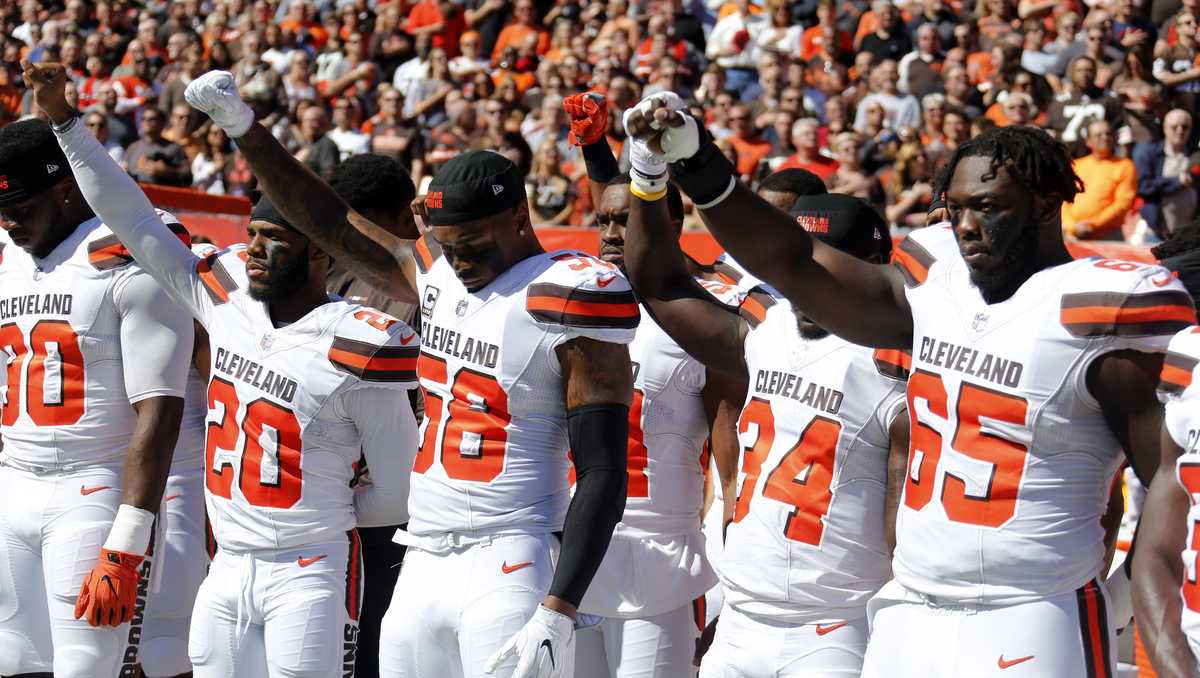 Source: KCRA
The New York Times reported then:
[A]t least nine [Browns] players raised their fists during the playing of the song. The players with raised fists were Christian Kirksey, Jason McCourty, Randall Telfer, Isaiah Crowell, Briean Boddy-Calhoun, Larry Ogunjobi, Kenny Britt, Dominique Alexander and Ibraheim Campbell.
It should be noted that Crowell made the news last year for posting, on Instagram, a graphic image of a black man slitting the throat of a white police officer, ISIS-style.
Anyhow, were the Browns — a majority of whose players are black … but that's no different from the other 31 NFL teams — able to summon sufficient "power" for their matchup on Sunday on the road in Houston against the Texans?
No.
They lost, 33-17, in a game which was much more of a blowout than the final score might indicate; the Browns went into the 4th quarter losing 33-3.
The loss took to the Browns to an 0-6 record this season.. Combined with their 1-15 performance last year and their 1-10 finish to the 2015 season, they are now 2-31 over their last 32 games, a worse record during that period than two consecutive 1-15 seasons would be!
Oh, and by the way, the Browns' rookie now-former-starting quarterback, DeShone Kizer, who is black, was on the bench again this week. He was removed from the game after a horrendous performance in the first half of last week's game.
Kizer, by the way, has semi-participated in National Anthem "protests"/"statements." (See below – #7.)