Limbaugh: President Trump Only "Warrior-Type" Personality In GOP
On Friday, Rush Limbaugh — the nation's most popular radio host — had "tough love" for the Republican Party … if one can even use the term "love" at this point.
At first, Limbaugh was responding to a call from Tom in Cobleskill, New York about the possibility of indictment for Hillary Clinton, especially if Attorney General Jeff Sessions refuses to do anything.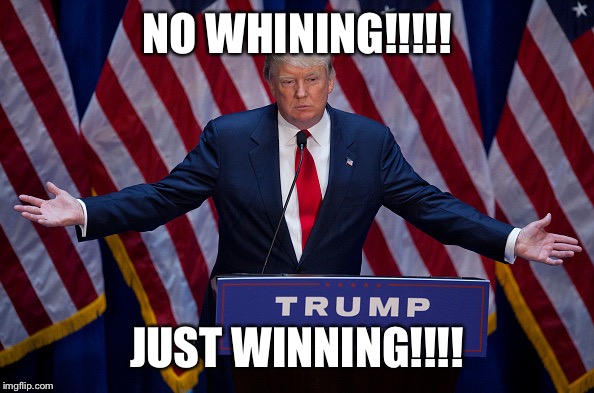 According to Limbaugh:
"The FBI can request of the DOJ anything they want. If the FBI wants to investigate some people they've gotta go to the DOJ for grand jury. The FBI can't arrest and they can't indict, so they have to work with the DOJ. The attorney general doesn't pass buck on everything. There's too much going on in the office. So, yeah, their underlings that could be approached. Something like this, though, the attorney general would no doubt weigh in on."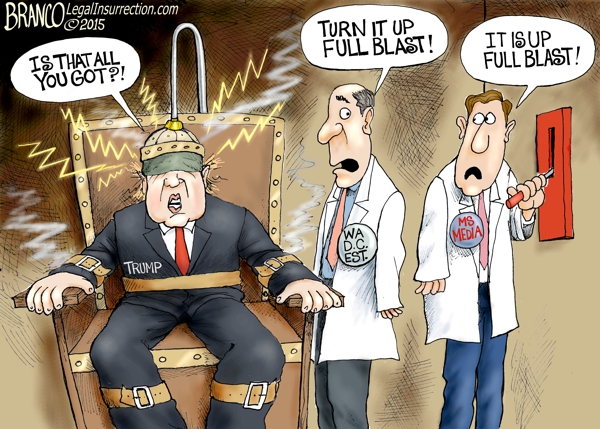 2015 cartoon by Antonio F. Branco/ comicallyincorrect.com
The caller shortly thereafter followed up by asking: "Is there a Republican in Congress or anywhere that has a backbone anymore? I mean, it's just despicable to hear this stuff every day, day in and day out and, you know, these people getting away with what they're getting away with. If it was anybody else, they'd be locked up and thrown away the key."
To that, Limbaugh gave a long response, which included: "You boil it all down, we just don't have, outside of the president, people with warrior-type personalities."
Limbaugh concluded the call by coming back to the "warrior" theme: "What we have to remember is Comey has already exonerated [Hillary Clinton]. Comey has already said that there won't be any charges. I don't know if that means that she's immune because of double jeopardy or if they could reopen it. They could reopen it. Do we have the warrior types in place who want to? It doesn't look like it."
ARE YOU FRUSTRATED THAT PRESIDENT TRUMP IS THE ONLY REPUBLICAN SHOWING "WARRIOR"-TYPE TRAITS? THEN POST AND SHARE !!!!!